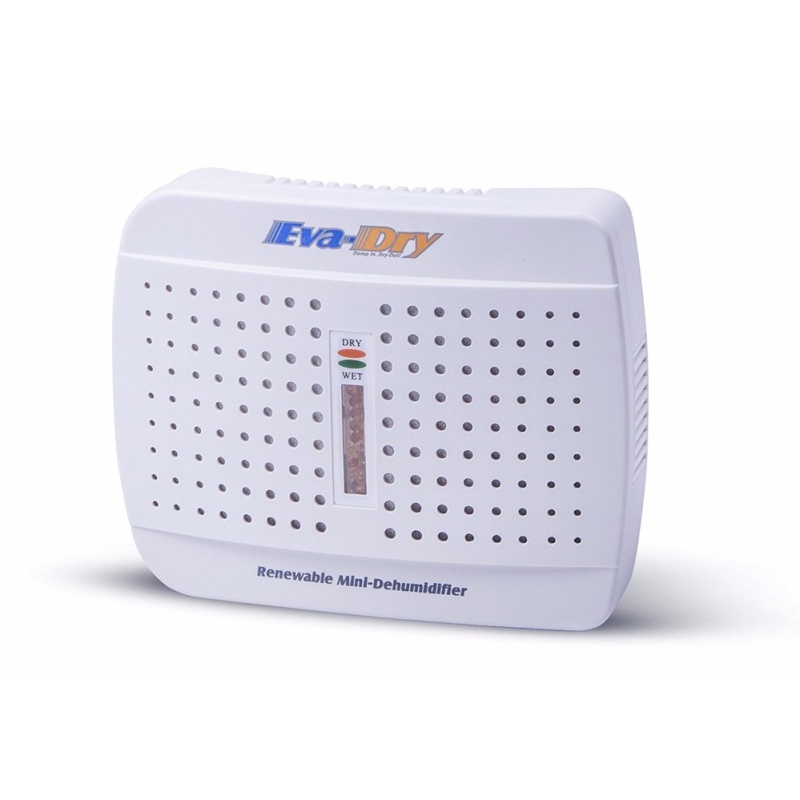 New and Improved Eva-dry E-333 Renewable Mini Dehumidifier - intl Singapore
Simple shipping
High quality products
Nationwide sales
Simple shipping
---
Product details of New and Improved Eva-dry E-333 Renewable Mini Dehumidifier - intl
E-333 Renewable Mini Dehumidifier
Use the E-333 Renewable Mini Dehumidifier Everywhere You Go!
Boats
RVs
Automobiles
Gun Safes
Home & Garden
Don't Get Hung Out To Dry With Look-A-Like Products...Trust The Original!
Often Imitated...never duplicated!
Eva-Dry renewable dehumidifiers are manufactured at the highest standard and come equipped with an industry leading 5 year warranty.
Humidity is everywhere, in your closets, under your kitchen sink, in your safes, boats, RVs, bathrooms, and more. When you have too much humidity, the effects can be more than a nightmare. The E-333 packs a safe and silent punch to get rid of excessive humidity for up to ten years.
How It Works:
The E-333 uses a renewable silica gel technology that works without batteries or power. This renewable solution can be placed in any area up to 333 cubic feet and will silently absorb moisture. As the unit absorbs the humidity there is an indicator window that contains crystals that will change from Orange to Green. Note:There are no lights on the unit so please check the actual color of the beads. Once it has reached its capacity (4-6 oz). This should take between two to four weeks, but will vary depending on specific conditions. Once the crystals have changed to Green, it is ready to be plugged in for 8 to 10 hours in a well-ventilated area. After 8 to 10 hours the crystals will have changed back to Orange and it is ready to be used again. The process can be repeated for up to 10 years!
No messy spills to clean or refills to buy...ever!
Even at full capacity, the E-333 will never leak or spill a single drop of liquid. It captures moisture vapor from the air and keeps it contained within the beads until the unit is ready to renew. Since the E-333 is renewable, it will not require any expensive refills. The E-333 has a lifespan of 10 years and is covered by a 5 year warranty.
Non toxic
Renewable for up to 10 years
Completely silent in its operation
Child and pet safe
No messy spills or refills
Works in areas up to 333 cubic feet
This mini dehumidifier has been design to adsorb moisture from small enclosed areas (maximum area: 10'x 10'). It will help protect clothes and valuables from the damaging effects of mold/mildew and moisture rot. It is 100% renewable and needs no power to operate. Just hang the eva-dry unit in a closet, or you can place it in other small enclosed spaces, and it will start to adsorb moisture. There are no batteries required or cords to plug in, the unit works without power. There is an indicator window with special "moisture meter crystals" that change from orange (when dry) to green (when wet) to indicate when the unit needs to be "renewed". The unit will adsorb approximately 8 to 10 ounces of moisture (depending on humidity levels this should take between 3 - 8 weeks). Once the moisture has been adsorbed it cannot leak or spill. This unit uses a specialized engineered crystallized silica gel that is odorless, non-toxic and completely safe. When the indicator crystals turn Green it is time to "re-new" the unit. Simply remove the unit from where it is adsorbing moisture and plug it into a power outlet.
Specifications of New and Improved Eva-dry E-333 Renewable Mini Dehumidifier - intl
What's in the box:
1 x New and Improved Eva-dry E-333 Renewable Mini Dehumidifier
General Features:
| | |
| --- | --- |
| SKU | EV052HAAAKSXKFSGAMZ-44220202 |
| Model | E-333 |
| Warranty type | No Warranty |

Official delivery unit

Understanding the importance of safe and secure shopping, we provide our customers with a broad range of secure payment options including cash-on-delivery, where you pay in cash only when you receive your package. Be assured of product quality and authenticity: All purchases on Website are guaranteed to be genuine products, new, not defective or damaged. If it is, simply return it within 14 days for a full refund under our Buyer Protection Program.

Delivered by Singapore Post - Nationwide Sales - Payment Upon Delivery - Free Returns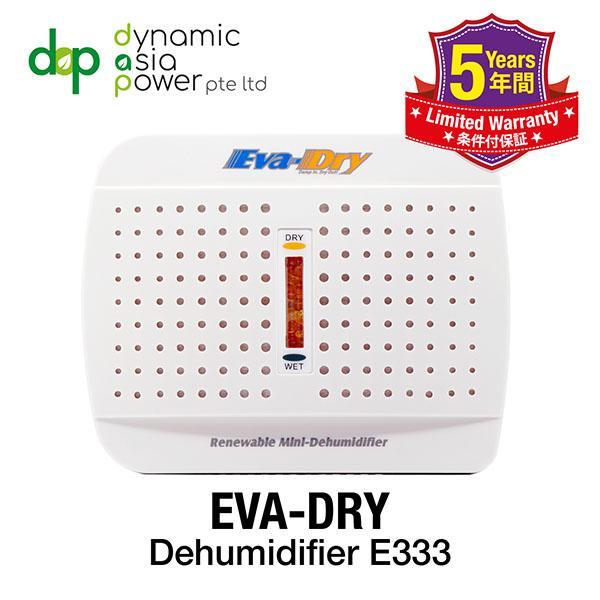 Eva-Dry Renewable mini dehumidifier E-333(small dehumidifier) Singapore
SKU: 29310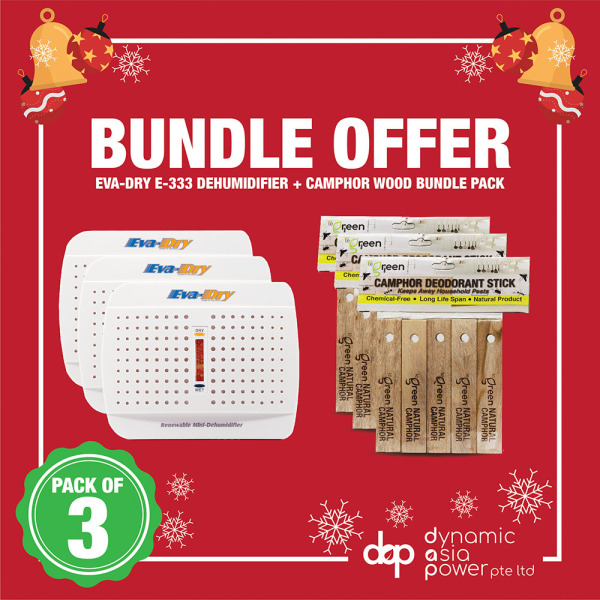 [3 PIECES SPECIAL BUNDLE] EVA DRY Mini Dehumidifier E333 + Camphor Wood Bundle Singapore
SKU: 24502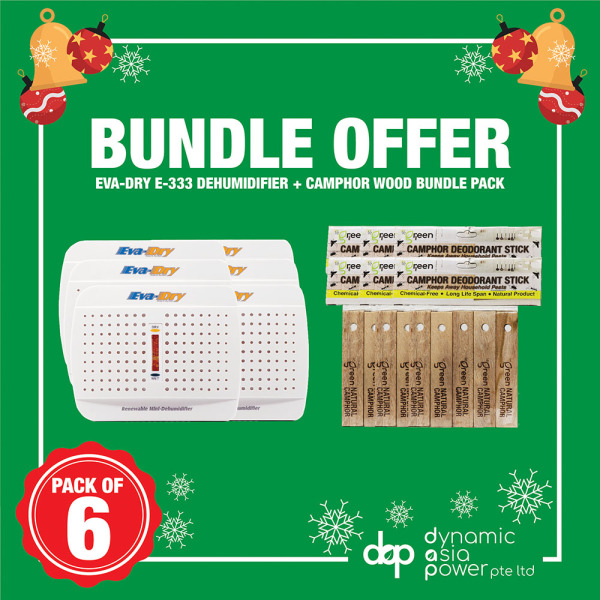 [6 PIECES SPECIAL BUNDLE] EVA DRY Mini Dehumidifier E333 + Camphor Wood Bundle Singapore
SKU: 24501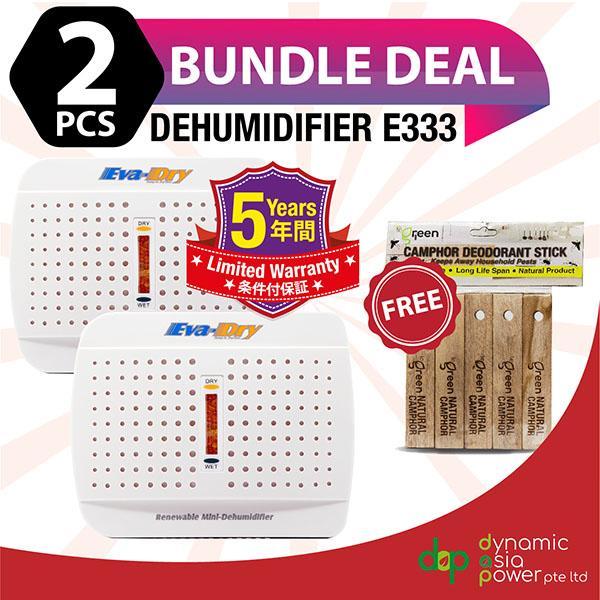 [2 PIECES SPECIAL BUNDLE] EVA DRY Mini Dehumidifier E333 WITH FREE 1 PACK Camphor Wood Singapore
SKU: 14796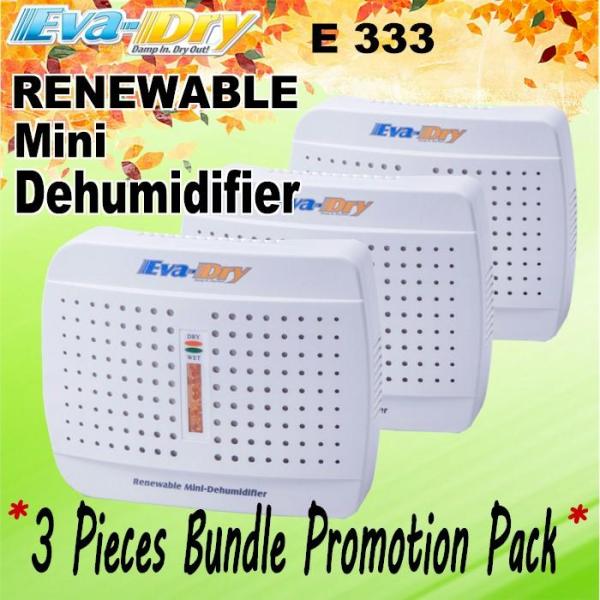 [ 3 Pieces Bundle ] Promotion Pack EVA-DRY E-333 Renewable Dehumidifier Singapore
SKU: 8646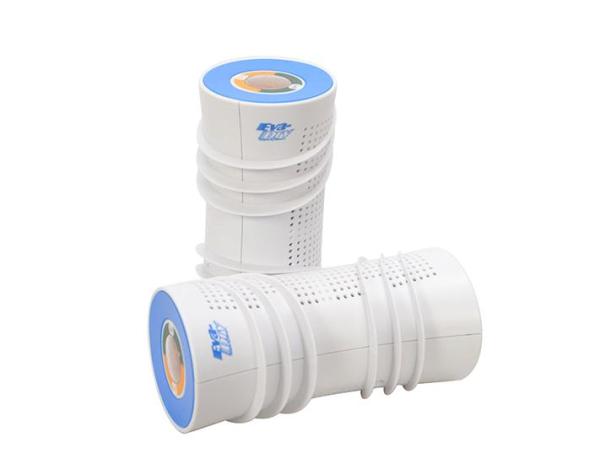 Replacement Air Dry Cylinder for EDV365 Singapore
SKU: 7985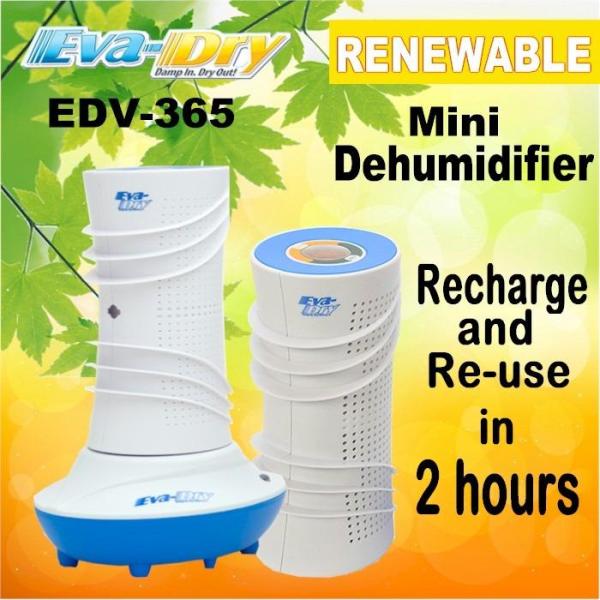 EVA-DRY Renewable Mini Dehumidifier (renew in 2 hours) Singapore
SKU: 2732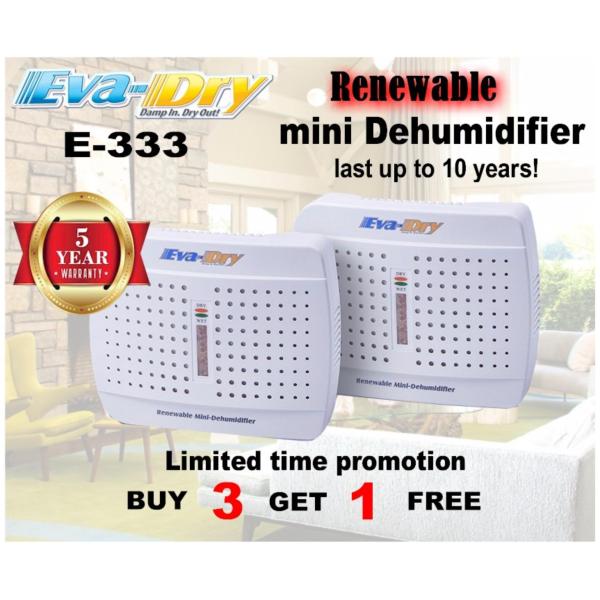 Eva-Dry Renewable mini dehumidifier E-333(small dehumidifier) Singapore
SKU: 1340
New and Improved Eva-dry E-333 Renewable Mini Dehumidifier - intl Singapore
SKU: 1339
---
Tag:
---
Tag: