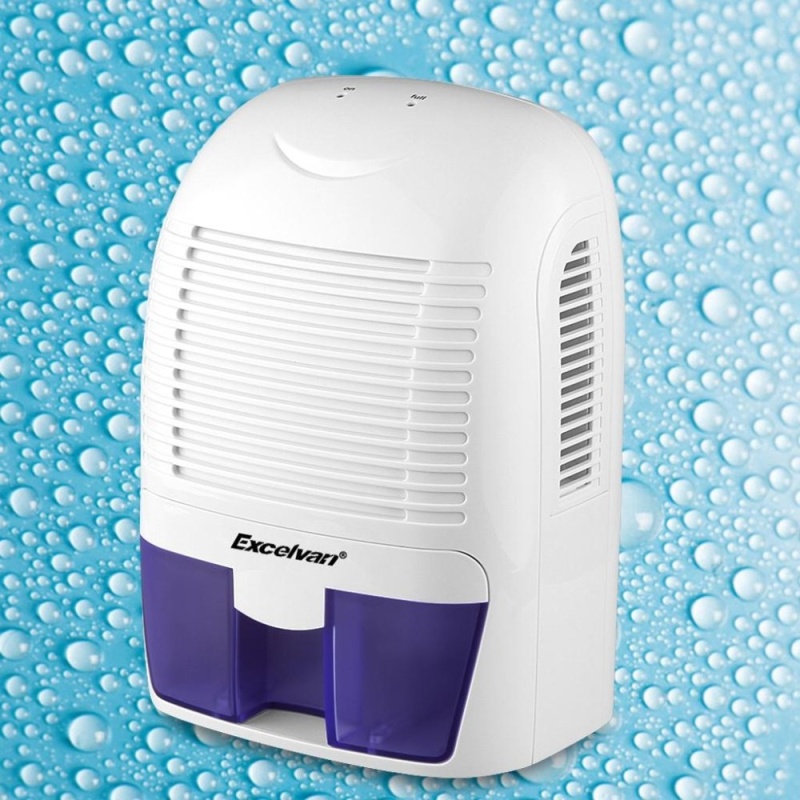 Excelvan 1.5L Mini Air Dehumidifier Portable Dryer US Plug (White) - intl Singapore
Simple shipping
High quality products
Nationwide sales
Simple shipping
---
Product details of Excelvan 1.5L Mini Air Dehumidifier Portable Dryer US Plug (White) - intl
Excelvan 1.5L Air Dehumidifier Portable Dryer Home Bathroom Kitchen Garage Car Damp


Description:
This dehumidifier is lightweight and quiet. It is perfect for small rooms and poorly ventilated areas such as wardrobes,cabinets and storage rooms that are susceptible to damp odours and fungus.
Using this dehumidifier will help eliminate unwanted moisture from the air. No too much moisture, we can be more healthy,our things can be kept better.
The dehumidifier is modern,portable and very economical to use. Its collection system has a 500ml capacity water storage which is easy to remove and empty. The unit will standby automatically once the tank is full.
Suitable for home, office and many more locations. Work constantly to reduce the moisture level of the surrounding area to help prevent damp, mould and mildew.
Features:
-Water Full Automatic Standby. Please pour the water.
-Application area: Approx 20㎡
-It supports portable.
-Energy saving, no worry using too much electricity.
-Easy to operate, connect power,touch power to work.
-Intelligent dehumidification.
-Water max capacity: 1.5L.
-Use application: living room, bedroom, bathroom, kitchen, garage car,etc.
-Nicely designed, quiet,space efficient size, works well.
-Material: ABS PP
-Color of the shell: White





Specification:

Color: White

Plug: US Plug


Material: ABS plastic

Moisture removal: Approx 500ml per day at 30°C, RH80%

Application area: Approx 20㎡

Input power: 200-240V,50/60Hz

Output power: DC12V,5A

Dimension: 23.5*17*38cm(9.25*6.69*14.96inches)

Package: 1 X Dehumidifier, 1 X Adapter(US plug), 1 X Manual
Function:
-Connect power.
-Switch the dehumidifier ON using the ON/OFF switch. The green LED will be green and you feel a light breeze from the dry air lutnet.
-Switch OFF, press the ON/OFF button again.
-When water in the tank is full, the full indicator is yellow.
-When water in the tank is full, you can remove the water displacement hole from the tank,then pour the water.

Notices (Please read notices before using the dehumidifier)
-Our dehumidifier must be used in suitable temperature and humidity. No need to do dehumidification when the weather is in low temperature.
-Keep the back inlet and top outlet free from air blocking material such as clothing, plastic bags and paper.
-Always keep the unit in an up-right position to avoid water leakage.
-Pour the water out when you don't need to use, as the water will produce odors after a long time.
-Take the water tank out, don't make it lean to a voice water leakage.



Specifications of Excelvan 1.5L Mini Air Dehumidifier Portable Dryer US Plug (White) - intl
What's in the box:
1 X Dehumidifier, 1 X Adapter(US plug), 1 X Manual
General Features:
| | |
| --- | --- |
| SKU | EX363HAABBDC34SGAMZ-102931691 |
| Model | Unworried |
| Warranty type | No Warranty |

Official delivery unit

Understanding the importance of safe and secure shopping, we provide our customers with a broad range of secure payment options including cash-on-delivery, where you pay in cash only when you receive your package. Be assured of product quality and authenticity: All purchases on Website are guaranteed to be genuine products, new, not defective or damaged. If it is, simply return it within 14 days for a full refund under our Buyer Protection Program.

Delivered by Singapore Post - Nationwide Sales - Payment Upon Delivery - Free Returns
Excelvan 500ml Mini Air Dehumidifier Portable Dryer BathroomKitchen EU Plug (White)   - intl Singapore
SKU: 2365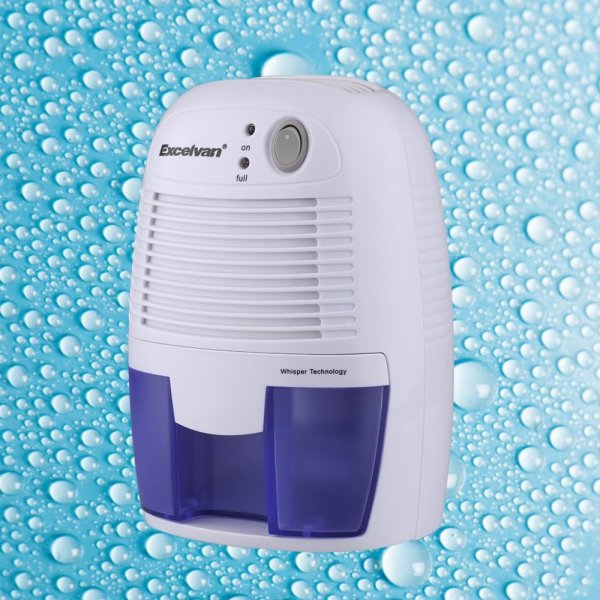 Excelvan 500ml Mini Air Dehumidifier Portable Dryer Bathroom Kitchen EU Plug (White) - intl Singapore
SKU: 1402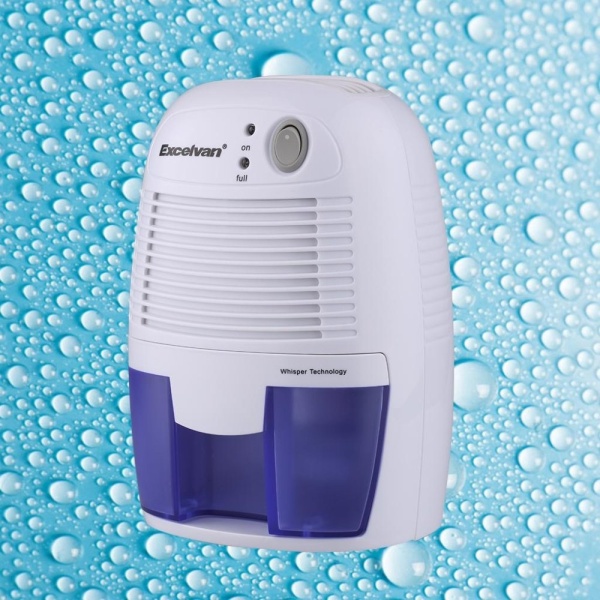 Excelvan 500ml Mini Air Dehumidifier Portable Dryer Bathroom Kitchen EU Plug (White) - intl Singapore
SKU: 1401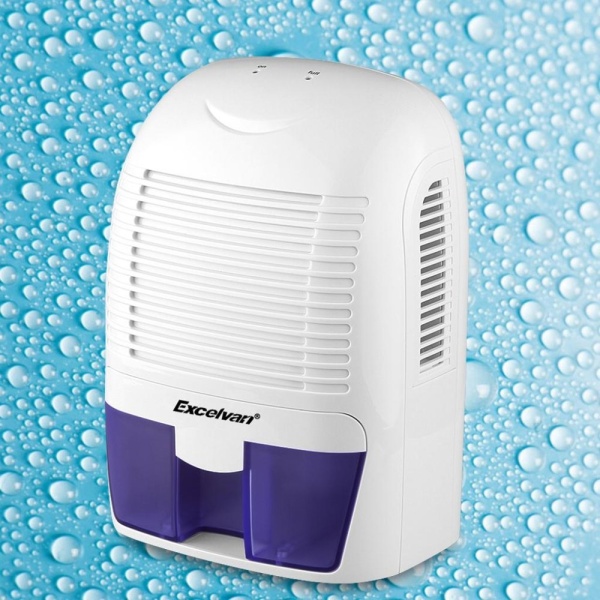 Excelvan 1.5L Mini Air Dehumidifier Portable Dryer US Plug (White) - intl Singapore
SKU: 1396
---
Tag:
---
Tag:
*